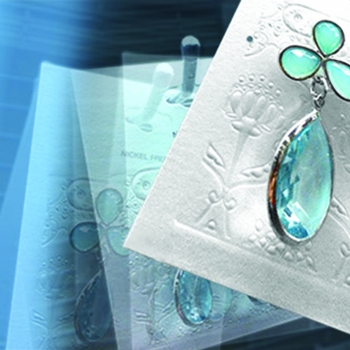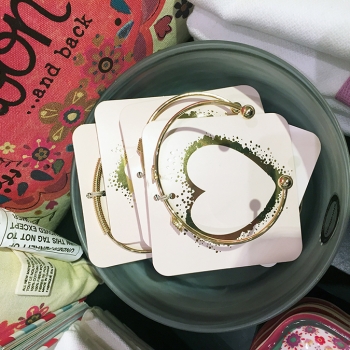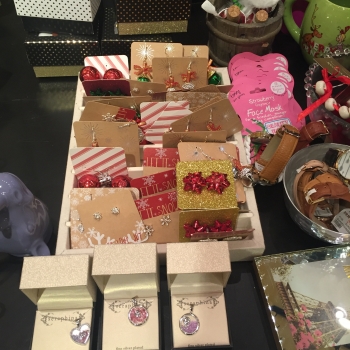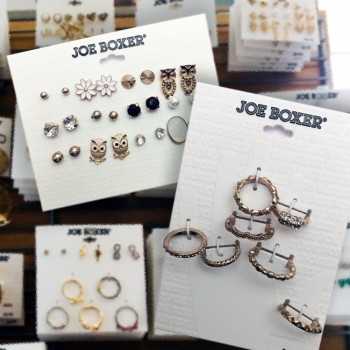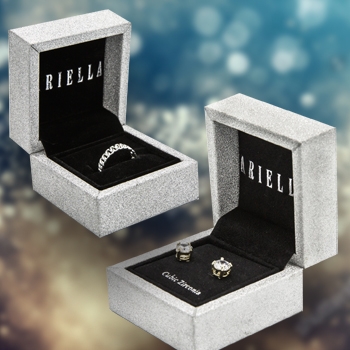 Jewelry Cards
B&G is one of the leading producers of jewelry cards. We administer large programs with competitive pricing and on-time delivery. We continually follow the trends in fashion and incorporate our solution-based expertise in designing cards to accommodate every possible jewelry item.
Our jewelry card capability spans printed paper/cardboard cards, laminated plastic cards, and extruded polypropylene cards. We have also developed innovative injected molded cards.
As featured in Accessory Magazine, very thin, molded cards are a fresh new concept in jewelry merchandising. These cards can be molded into different shapes with a variety of textures to enhance the overall presentation of the product. The cards are very durable and can withstand rough handling on the retail floor. Some of the cards have additional loss prevention features such as locking arms that secure the jewelry in place to deter pilferage and help with housekeeping. The cards can also be integrated with a variety of EAS and RF devices that aid in loss prevention and inventory management.